About Our Dental Office – Jefferson, OH
Attentive, Individualized Dentistry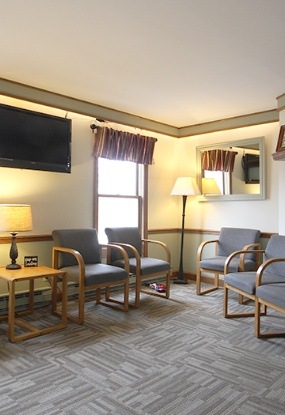 At Dental Group of Jefferson, our team truly cares about our patients. Because we are the only dentist in Jefferson, OH, we feel extra motivated to take excellent care of everyone who enters through our dental office door. We are a family and community-oriented dental office, and because many of our staff members live locally, we are always looking for new ways to give back to our community and make it a better place. You can learn more about what sets our dental office apart from surrounding dental offices by reading below. Feel free to schedule an appointment with us today to get a tour of our dental office and learn more about us!
Several Convenient Locations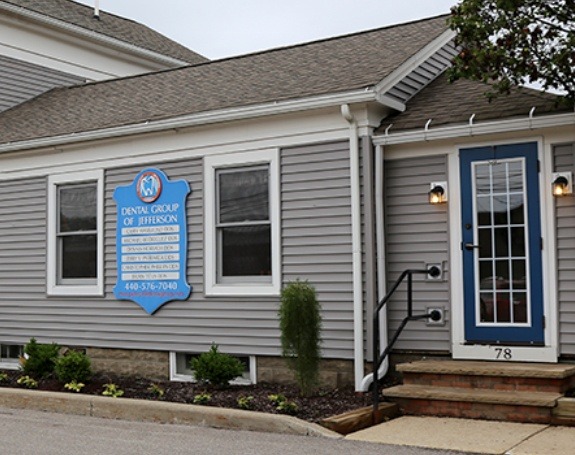 No matter where you are located in the area, you can find one of our dental offices! We have two dental offices in Chardon, as well as a location in Painesville. This makes scheduling you and your family member's dental appointments easier than ever.
Advanced Dentistry Using the Latest Technology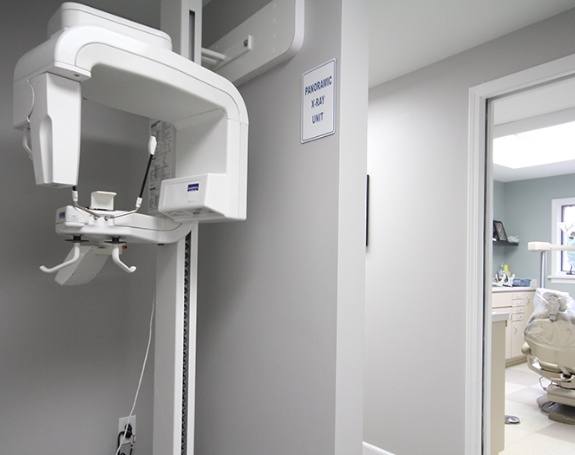 We use the latest dental technology to provide our patients with exceptional treatments and diagnoses. No matter why you are visiting us, we ensure that you get the best quality of care. Our dental office is equipped with precise and helpful technology that makes each of your appointments more convenient and thorough, like our digital x-rays, cone beam CT scanner, and intraoral cameras. That way, no oral problems are left untreated and to develop into more serious issues down the road.
Family-Friendly Dental Office Hours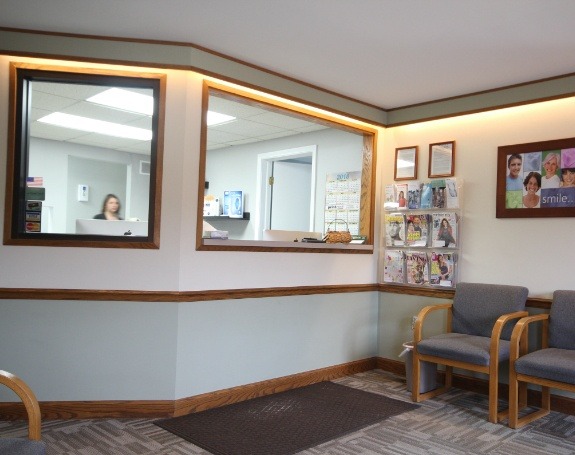 Business professionals and families have packed schedules that can allow scheduling routine checkups and cleanings to fall to the bottom of the priority list. Unfortunately, this can cause declining oral health that can affect your daily life. We want to help make visiting the family dentist as easy and hassle-free as possible, which is why we're open until 5pm every weekday and on Saturdays by appointment.
An Experienced Team of Dentists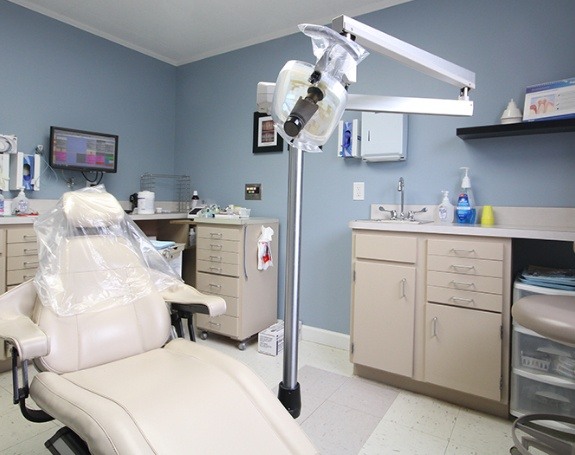 Two minds are always better than one! When it comes to patient care, Drs. Casey Hammond and Stephanie Pichler work together to provide exceptionally detailed treatment plans with amazing results. Plus, patients will be able to rely on two family dentists' expertise, no matter what dental problems they face.
A Rich History in Our Community
Our flagship dental office, Painesville Dental Group, first opened its doors in 1969. Since then, we have added three additional dental offices to better serve patients in our communities. Dental Group of Jefferson joined the PDG family in 1971 – Chardon Smile Center in 2008 – and Hilltop Family Dental in 2019. In 2020, Painesville Dental Group relocated to a brand-new, state-of-the-art facility custom-built to offer patients better, more modern and streamlined oral healthcare experiences. Our family of dental offices feature some of the top clinical practitioners in Ohio, alongside dental teams 110% committed to you and your loved ones. We look forward to welcoming you into our dental family and carrying forth a legacy of exceptional care and unparalleled service for many more decades to come.
Dental Office Milestones
Painesville Dental Group started in 1969 with Dr. White and Dr. "Pat" "Patriarca
Dental Group of Jefferson joins PDG in 1971
Original Painesville Dental office built in 1973
Dr. Horvath joined the group in 1981
Dr. "Jerry" Patriarca joins the group in 1987
Dr. Phillips joins the group in 1997
Dr. Titus joins the group in 2002
Dr. Hammond joins the group in 2004
Chardon Smile Center was purchased in 2008
New Chardon Smile Center Dental office was built and opened in 2015
Hilltop Family Dental was purchased in 2019
Dr. Pichler and Dr. Slezak join the group in 2019
New Painesville Dental office was built and opened in 2020