Meet the Dental Team – Jefferson, OH
Get to Know Your Local Dental Team
Our family dental office in Jefferson always ensures that our patients receive safe, effective, and comfortable care during every visit. Like all of our dental offices, Dental Group of Jefferson uses digital X-rays, which is the safest type of radiography available. Digital X-rays allow us to store and access your records easily, too. All of our locations are also proud to offer lasers for soft-tissue treatments and intraoral cameras for optimal oral exams. We're ready to provide a variety of cosmetic, restorative, and preventive dentistry options for you and your family!
Lori
Registered Dental Hygienist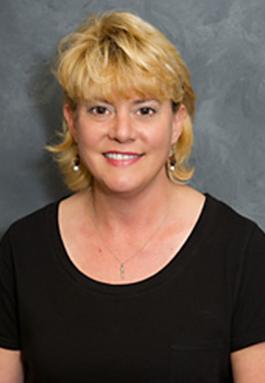 Lori has been a part of our team for 35+ amazing years so far! She's always ready to go the extra mile for our Jefferson patients.
Away from work, there's nothing Lori enjoys better than being outside in summer weather. Some of her favorite activities include kayaking, riding 4 wheelers, walking in parks, and going to the beach. Recently, she's started metal detecting too.
Amanda
Registered Dental Hygienist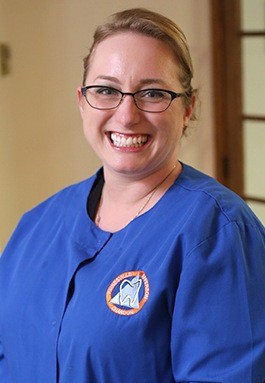 Amanda studied dental hygiene at Fortis Institute, and she's been a part of the field for over a full decade. As a part of our Jefferson dental office, she really enjoys connecting with patients, taking the time to fully understand their dental needs, provide vital education, and help them become healthier!
At home, Amanda has her husband John and two stepchildren named Riley and Emma, along with MANY animals – two dogs, two cats, a cockatiel, a button quail, and some fish. Most of her free time is spent doing various animal-related activities/charity events. Some other preferred hobbies include using her cricut maker, exploring the metro parks in the area, and discovering neat finds at antique/thrift stores. Here's something many people don't know about her: she actually was an active duty Air Force member for eight years and deployed overseas four times!
Sara
Registered Dental Hygienist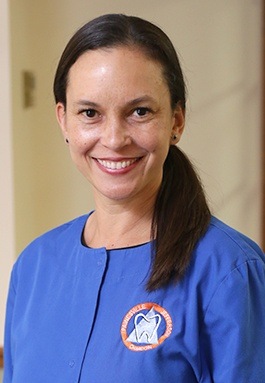 A Rock Creek native, Sara has been caring for smiles for over 15 years so far. She loves that the wonderful doctors here provide hygienists with the most up to date technology – it results in far better care for the patients! She also has advanced training in nitrous oxide sedation.
Away from work, Sara spends plenty of quality time with her husband and children. She also likes to go camping, fish, work out, and attend her kids' various sporting events.
Kaitlin
Registered Dental Hygienist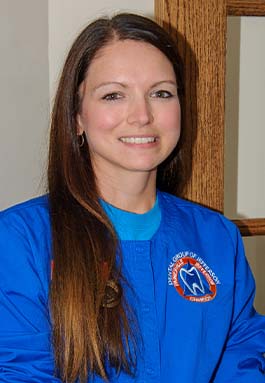 Kaitlin originally hails from Andover, and she attended Lakeland Community College for her education. Today, what she likes most about being a dental hygienist is interacting with the patients! Her position provides a great level of challenge to her everyday life.
At home, Kaitlin is the proud mom of a little boy. She also has two brothers and eight nieces/nephews who are wonderful to spend time with. When it comes to hobbies, you can often find her exercising, quilting, knitting, or baking in her spare time!
Sarah
EFDA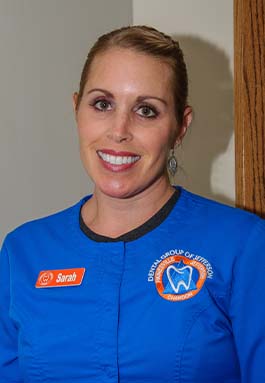 Sarah has been working in dentistry for nearly two full decades, with most of that time spent right here at our Jefferson dental office! She received her EFDA certification through Case Western Reserve University. Today, what she enjoys most about her is being able to help highly anxious patients feel more at ease during their appointments.
Sarah is from Kingsville and has a son named Garrett. Some of her favorite hobbies include staying active, riding her road bike, running, and hanging out with family and friends.
Megan
Patient Coordinator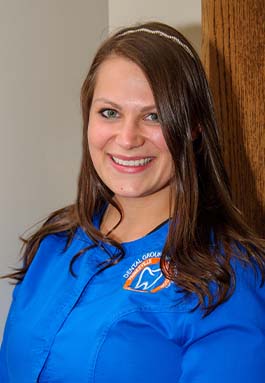 Megan is relatively new to our team, but her career in oral healthcare spans over eight years. Originally from Madison, she feels blessed to work with such an amazing group of dentists and team members here in Jefferson.
At home, Megan has two magnificent boys, Greyson and Anthony, as well as a wonderful fiancé named Adam. Outside of dentistry, baking is one of her biggest passions!
Brooke
Patient Coordinator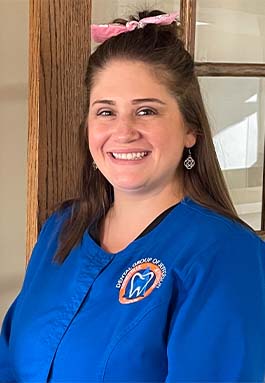 Coming Soon