Advanced Dental Services & Technology – Jefferson, OH
Dentistry That's Accurate, Precise, & Comfortable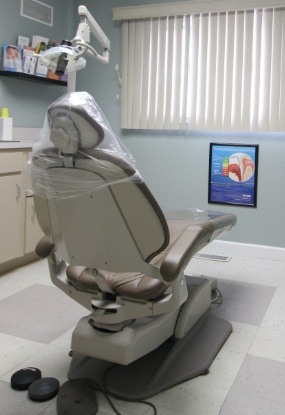 Our dental office is furnished with the latest and most reliable dental technology available, including our intraoral cameras. While they may seem flashy, they actually serve a very important purpose—to make sure that no stone goes left unturned during your checkups and treatments. They provide our team with an up-close diagnostic view of your smile so we can help you make the best and informed decision for your oral health.
Intraoral Camera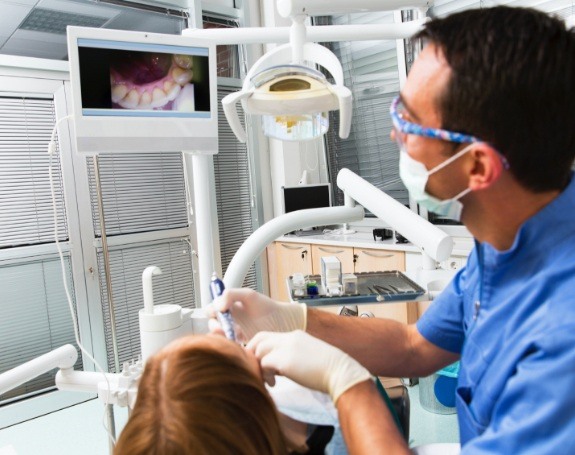 Our intraoral cameras are small, hand-held devices that are a little larger than a pen. They have a camera on the end of them that we can use to view concealed, hard-to-see parts of your mouth that would otherwise be hidden to the naked eye. The camera footage is attached to a large chairside monitor that we can use to show you the issue that we are looking at and better explain how a recommended treatment plan will address it.
Digital X-Rays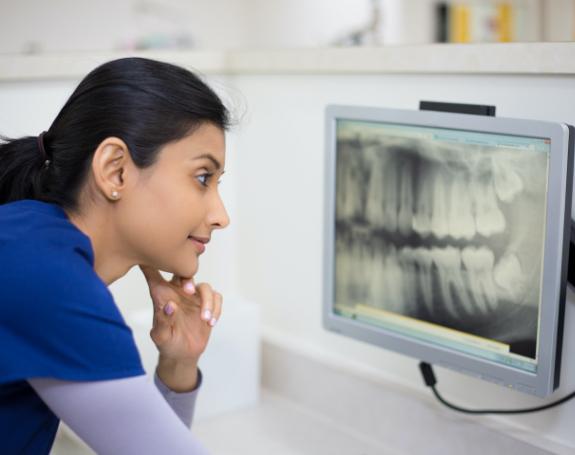 In the past, dentists would use film X-rays to be able to view the area of the mouth that's located below the gumline. Not only did these take a while to develop and didn't create clear images, but they also exposed patients to larger amounts of radiation. Our digital X-ray imaging system allows us to safely diagnose problems like impacted wisdom teeth, infections, and cysts, as well as reduce radiation exposure by up to 80%! Plus, this technology makes each of your appointments faster and easier.
CT/Cone Beam Scanner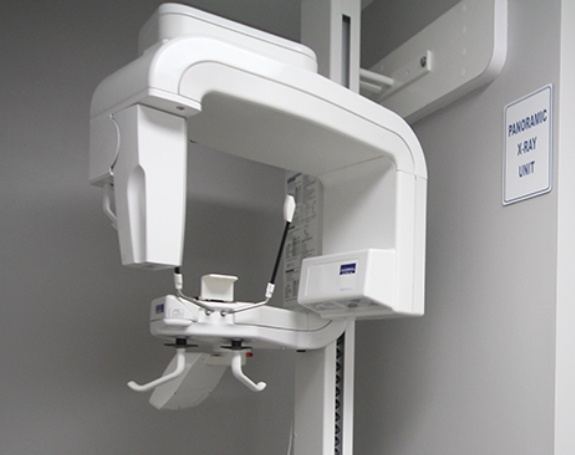 Our cone beam CT scanner is a unique device that allows us to capture a 3D, panoramic blueprint of your entire facial structure, showing us your jawbone, nerves, sinuses, and many other important features. This provides our team with important details whenever we conduct any type of root canals, dental implants, tooth extractions, and multiple tooth extractions.
Soft Tissue Laser Dentistry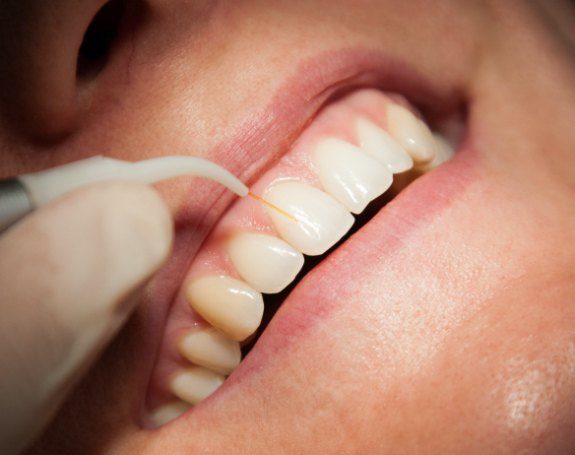 Our soft tissue laser is an incredibly neat device that allows us to conduct certain procedures, like frenectomies for children, without the use of surgical scissors, scalpels, or sutures. It uses a concentrated beam of light to precisely remove any excess or overgrown oral tissues and cauterizes the area on-contact. This minimizes the risk of infection as the mouth heals and reduces any bleeding, making the procedure more risk-free and comfortable.
Nitrous Oxide Sedation Dentistry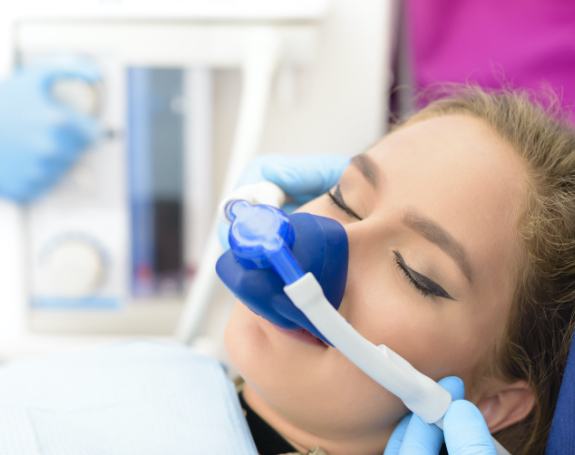 Do you feel anxious or nervous whenever it's time to schedule your bi-annual checkup and cleaning with your family dentist? Our team at Dental Group of Jefferson offers fast, in-office nitrous oxide sedation to help put your mind at-ease as you do what's necessary to take care of your grin. The effects kick-in quickly, and once we take the mask off of your nose, they'll go away within 5 to 10 minutes so you can drive yourself home.