Preventive Dentistry – Jefferson, OH
The Secret to a Smile That Lasts a Lifetime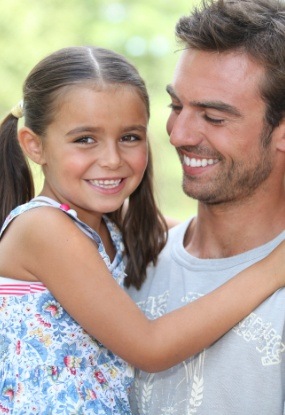 Drs. Hammond and Pichler want what's best for each of their patients, which is to maintain a healthy smile throughout their lives and encounter as few oral health issues as possible. With routine preventive dental care and smile-protecting treatments like dental sealants and nightguards, our team aims to help you save time, money, and trips to the dental office. Not to mention, common oral issues like gum disease have been connected to systemic illnesses that can be life-impacting—which is something that we don't want any of our patients to have to deal with. Below, you can learn more about the options for preventive dentistry at our Jefferson, OH dental office.
Why Choose Painesville Dental Group for Preventive Dentistry?
Family-Friendly Dental Office
Kid-Friendly Cavity Prevention Treatments
We Accept Dental Insurance
Dental Checkups & Teeth Cleanings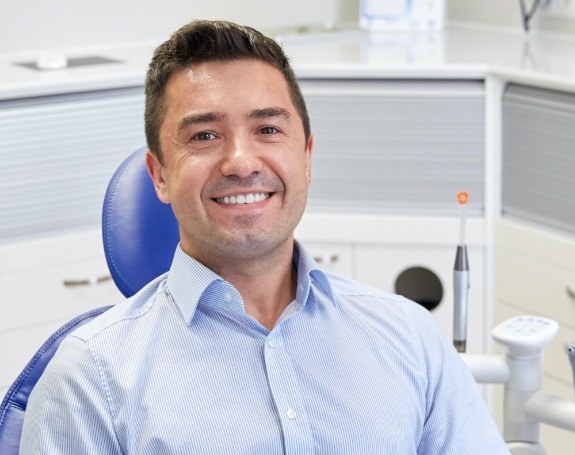 Just like the American Dental Association, we recommend that everybody visit their family dentist for a checkup and cleaning twice a year, or once every six months. During these appointments, our team will capture digital X-rays and conduct a thorough examination of your teeth and gums to spot any signs of developing problems. Then, before you leave, we'll thoroughly remove all plaque and tartar from your teeth and polish and floss them, leaving your smile refreshed.
Children's Dentistry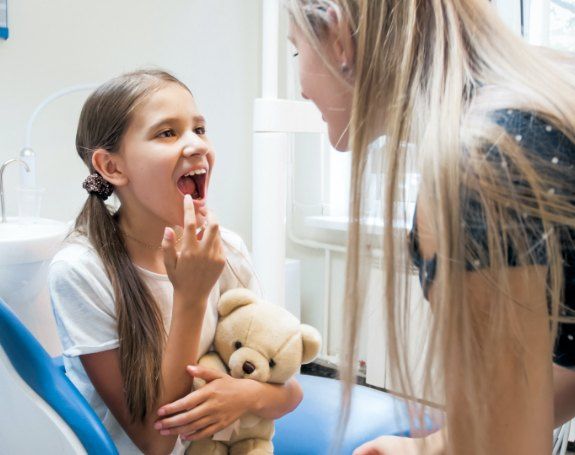 Children's smiles are especially at-risk for oral health issues because they are still learning how to properly take care of their teeth and gums. Our team takes the time to educate little ones on how to brush and floss their teeth, and why it's important to do so. We also provide several kid-friendly cavity prevention treatments to ensure that their smiles stay happy and healthy.
Dental Sealants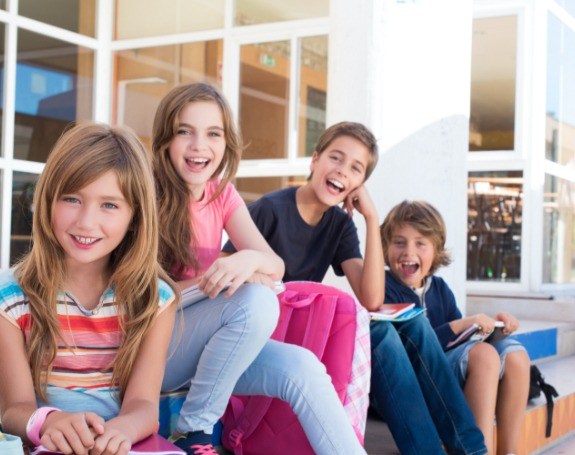 Dental sealants are a fast, painless, and highly effective cavity-prevention treatment that we typically recommend for children, but they can also benefit some adults. Because children are still learning how to brush their teeth effectively, plaque and food debris can build up in the pits of the molars, causing cavities to form. To keep this from happening, we can paint a tooth colored shield over their molars, making effective brushing easier and keeping decay from wreaking havoc on their growing smiles.
Nightguards for Bruxism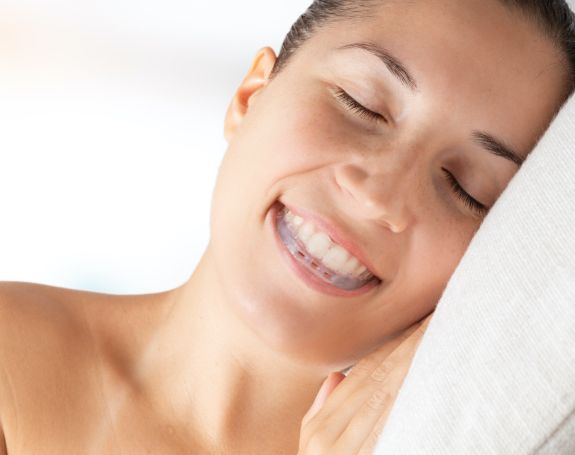 Do you wake up with a sore jaw, or have you noticed that your molars look worn-down? These are two of the most common signs of a condition called bruxism, the nightly grinding and clenching of your teeth. Without the proper protection, this could cause your teeth to become more susceptible to decay, fracture, or chips. Instead of an unexpected visit for an emergency, we recommend investing in one of our customized protective nightguards. They're custom-made from acrylic to shield your two arches of teeth from each other.
Mouthguards & Sportsguards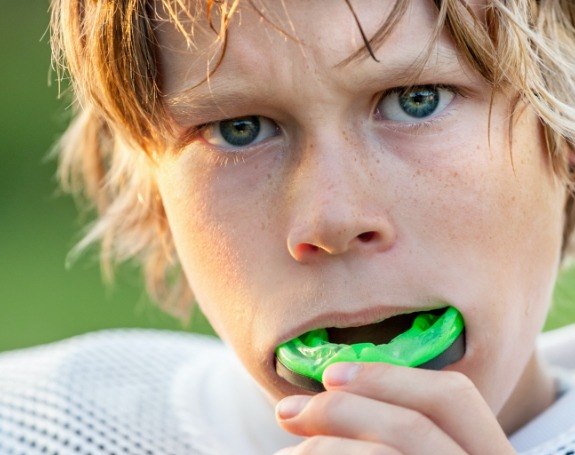 Research estimates that between 13 and 59 percent of dental injuries happen while playing sports, and nearly 80 percent of those affect at least one of the front teeth. Not only is it important to protect your smile to avoid an unexpected visit to the emergency dentist's office, but it's also crucial to maintain a smile that's intact and healthy! With our customized sportsguards, you or your child will be able to give all you've got on the field without having to worry about a potential oral incident.
Oral Cancer Screening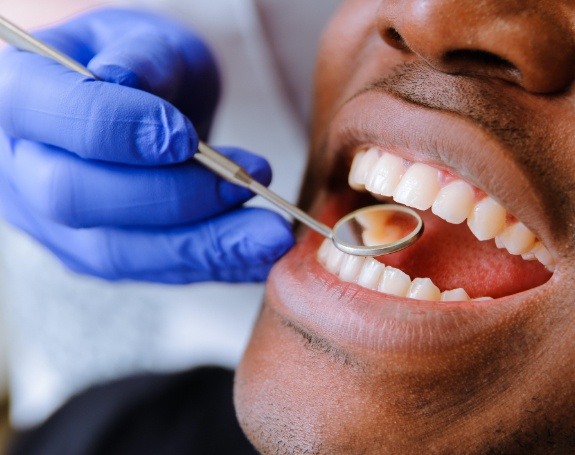 Our team screens for oral cancer at each of your bi-annual checkups, because when the symptoms are caught early, the chance of successful treatment is much higher. We'll thoroughly examine your oral tissues, lips, and throat in search of abnormalities like rough red and white patches inside the mouth. If we spot anything that we feel needs additional testing, we'll refer you to a specialist for a follow-up.
Fluoride Treatment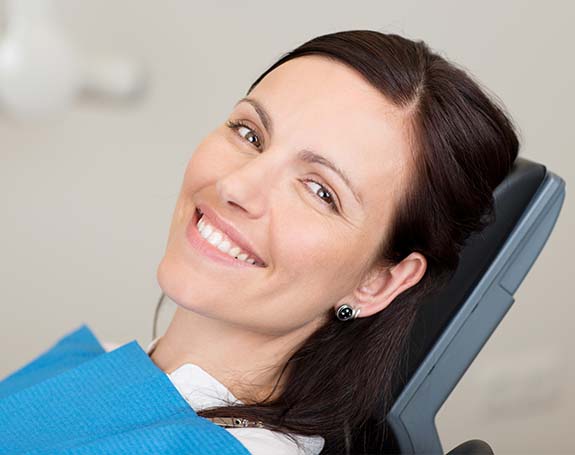 Fluoride is a naturally produced mineral created by rocks and found in certain fruits and vegetables as well. It is also added to many local water sources because it has been shown to curb the development of cavities in communities by strengthening the enamel of teeth. Enamel is the outermost protective layer that shields the more vulnerable dentin, followed by the inner chamber and pulp. If you aren't getting enough fluoride in your daily diet, we can place a fluoridated varnish over your teeth to help supplement it.
At-Home Dental Hygiene Products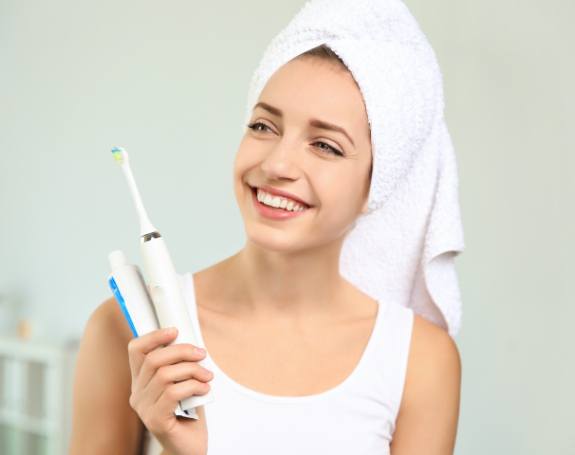 At Dental Group of Jefferson, we want keeping up with your smile to be easy and hassle-free, which is why we're happy to recommend dental hygiene products for you to use at home. Because the oral hygiene aisle in department stores can be so overwhelming, we suggest that our patients use Sonicare toothbrushes, Colgate and Pronamel to help keep their smiles in tip-top shape.